Dallas Swimming
Pool Builder
Premier pool builder designing and building elegant outdoor living in North Texas for over 30 years. Summerhill Pools creates the perfect balance between form, function, and design by offering 3D Technology swimming pool design, and using the highest quality materials for construction and renovation in North Texas.
We are a complete design-build firm and work directly with our clients transforming their dreams into realities. Whether classic, natural, exotic, simple or modern, Summerhill Pools has the talent and experience to transform your backyard into an all-inclusive outdoor living environment complete with waterfalls, fountains, cabanas, fireplaces, and outdoor kitchen areas.
Call 214-341-6046 or contact us to upgrade YOUR lifestyle!
Pool Gallery
With over 30 years of experience building pools and spas, we have created some of the best swimming pools and spas to date.
View Our Work
The History of Our Dallas Pool Company
Founded in 1989: Our mission is to provide only the highest quality construction techniques to every client every time.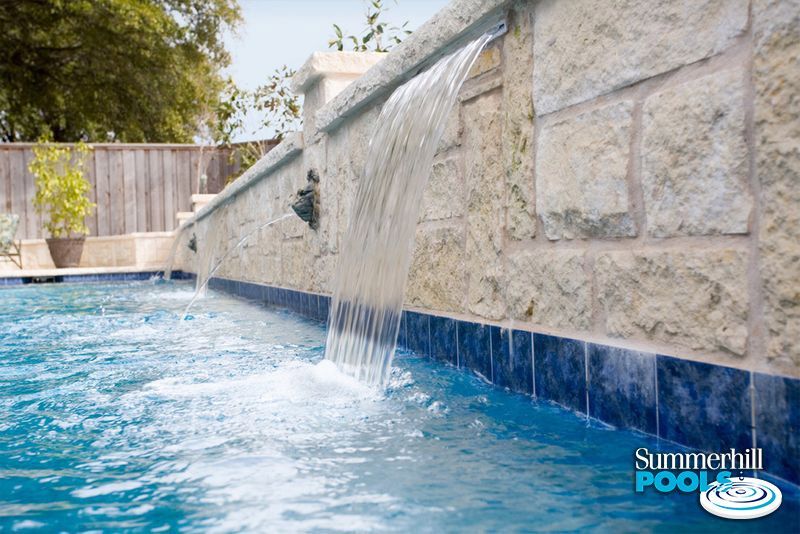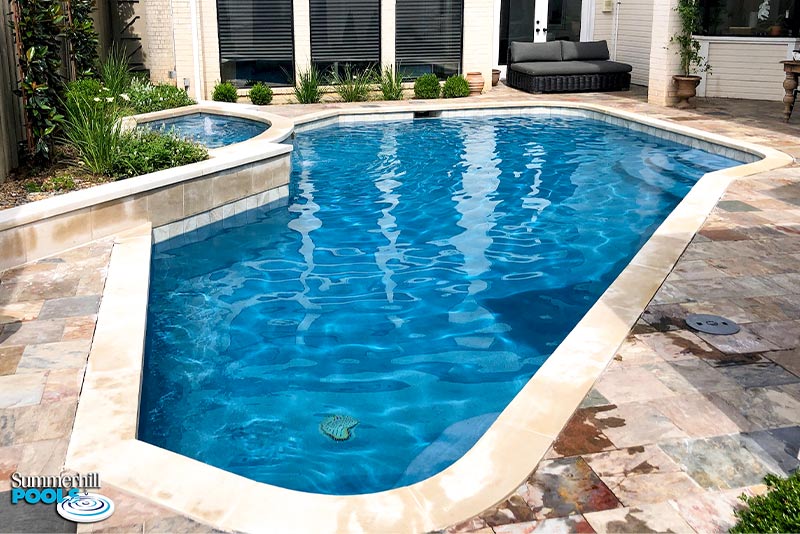 Summerhill Pools, Inc. uses only the best and proven construction practices to build and renovate swimming pools in the Dallas metroplex. We work diligently to ensure that we design and build our customers backyard dreams with precision.
Mark McCaffrey, our founder and president, entered the pool industry at a young age in 1978. He had family with ties within the apartment industry and began a service company to service and repair commercial swimming pools. By 1982, Mark started remodeling and building new apartment swimming pools. It was at this point in time that Mark also began building his first residential pools. This led him to create Summerhill Pools, Inc. in 1989.
Our construction techniques are very advanced and are proven to ensure that your pool is resilient to North Texas changing soil conditions as well as our extreme heat and winter environments. Although Mark retains several of his construction techniques as his trade secrets, we only install swimming pools using 1/2″ rebar and Shotcrete for extra durability.
At Summerhill Pools, Inc. we are passionate about educating our customers. We also work tireless to ensure that we provide all the necessary information about buying a pool on our website. If you have any questions along the way, we always invite you to contact us for free information and free resources.
Our staff is eager to meet you and we hope that you feel confident in trusting us with your swimming investment. We look forward to speaking with you and adding you to our Summerhill Pools Family!
Still amazed that a decades old Dallas company can still retain its small-town feel of where even the Owner is always personally accessible to talk to. If you like that personal touch in a very high end custom product without a cookie cutter feel, I highly recommend Summerhill Pools amongst your choices. Paul Fox
Summerhill Pools in Dallas is a class act, and I wish they served the Argyle Tx area. I spoke to Bruce Russell who was knowledgeable and helpful. I appreciate that he was upfront with saying that the ownership doesn't take on projects located outside of their area, because then they can't give the quality project management that the customer deserves. He also gave me his cell # in case I have questions in the future. How refreshing in the pool building business. Mark Rigsby
Summerhill Pools was very prompt and professional from start to finish. We worked with Robert to get our pool replastered, he was very easy to work with and very transparent about what we could expect. I was very happy with our experience in dealing with Summerhill Pools. James K. Mosley