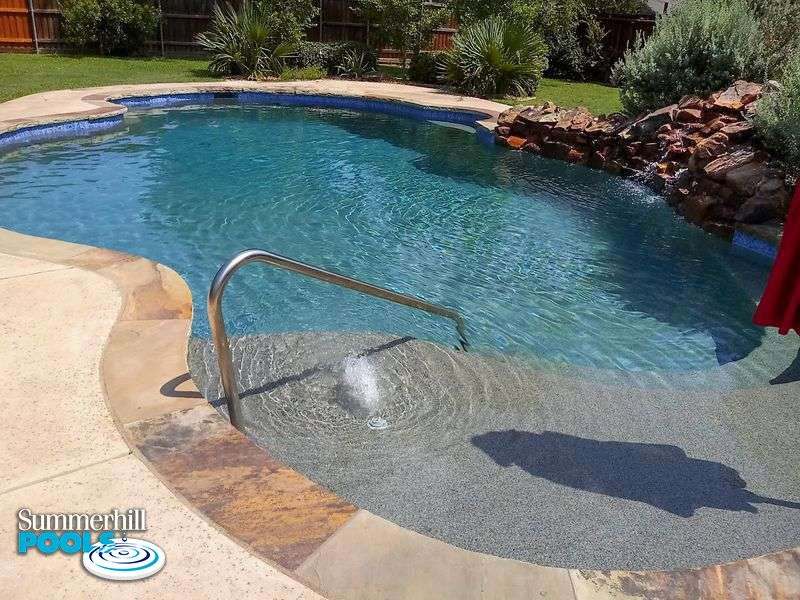 With its humble beginning in the 1950s, the kidney-shaped pool is an American classic that is still popular today.
Summerhill Pools is proud to offer high-quality custom kidney-shaped pool builds for homeowners in Dallas, Texas. Our team will sit down with you to design the pool of your dreams and create your very own backyard oasis. Keep reading for more information on our kidney-shaped pool builds and what you can expect from this incredible classic style.
What Is a Kidney-Shaped Pool?
Known for its kidney bean shape, this pool's eye-pleasing silhouette can easily fit in backyards of any size or layout. Its gentle sweeping lines feature plenty of space for swimmers and sunbathers alike to enjoy the cool waters.
Regardless of whether you are looking to create a, Kidney-shaped pools are versatile enough to be matched with any style. Options can include:
Greek-spa-inspired pools
Modern pools
Tropical-getaway inspired pools
Rustic or natural pools
Relaxing pools with a zen vibe
The water features you choose can help your aesthetic shine through.
Popular Water Features to Add to a Kidney-Shaped Pool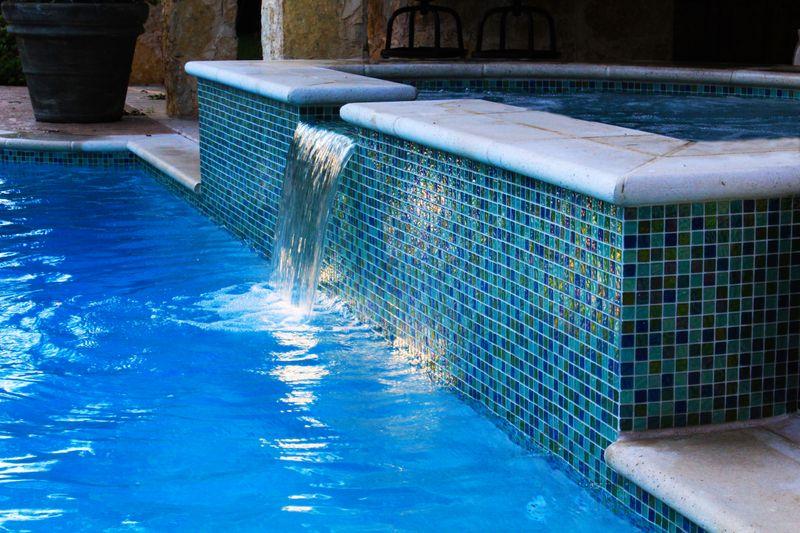 Kidney-shaped pools can easily match any style that a pool owner is going for. They are sleek enough to be modern while also having a fun and natural shape that can give a tropical feel. These popular pool features can ensure that your new pool is set in the style that best suits your wants and needs.
Pool Spa
A pool spa provides the perfect place to relax after a long swim. We can design gorgeous spas with dam walls that include spillways, creating a focal point for the pool. The spillways also help improve the water circulation in the pool by keeping the water cooler while also creating a relaxing atmosphere.
When designing a pool spa, our team recommends opting for a rounded shape to ensure that it doesn't clash with the shape of the pool.
Pool Lights
LED lighting systems not only help elevate the overall look of your pool by highlighting the gorgeous walls and flooring but they also make your pool safer. Pool LED lights can be customized to fit any color or style you have in mind. From gorgeous deep blues to mimic the look of the ocean at night to wild purples or oranges for more visual flair, the possibilities are endless. Some pool lights can be customized to provide custom light shows that show off different elements of your pool, such as a spa or a fountain.
Deck Jets
Deck jets, also known as laminar jets, create graceful arcs of water, typically three-six feet in height, and gently fall into the pool surface below. They can add elegance and dimension to the space and can help accentuate your pool's curvy shape. They are well-loved by kids and adults alike..
Raised Pool Wall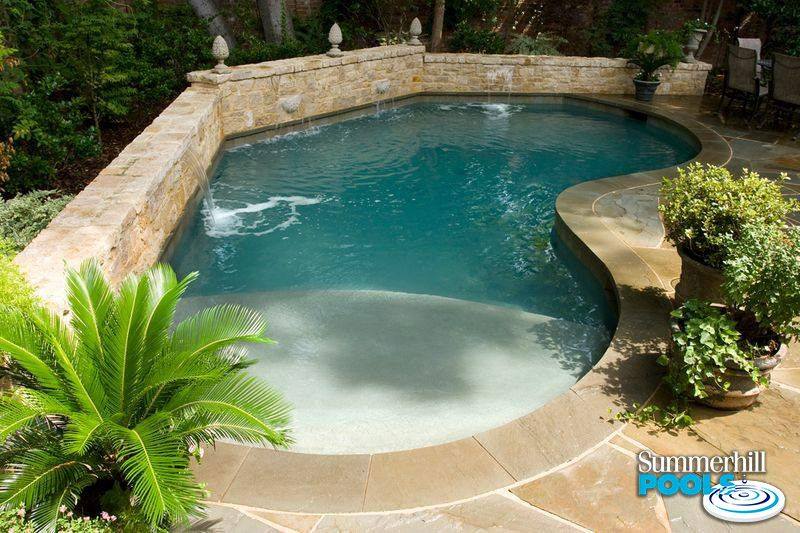 A raised pool wall can help set your kidney-shaped pool apart. These walls, also known as bond beams, sit anywhere from 12-18 inches in height and are typically finished with colorful tile or decorative stone. Some pool owners like to put tile mosaics into their raised pool walls, while others prefer to add water features such as sconces.
Infinity Pools
While most people think of infinity pools as a separate type of pool, you can incorporate them easily into a kidney-pool shape. Infinity pools, also known as vanishing or negative edge pools, allow for one edge of the pool to disappear into the horizon. This is the perfect option for backyards with scenic views.
When installed on a kidney pool, the special vanishing edge is placed along the lone, far side of the pool's silhouette. This type of pool is perfect for individuals looking to go more natural or topical with their pool design.
What Are the Benefits of Kidney-Shaped Pools?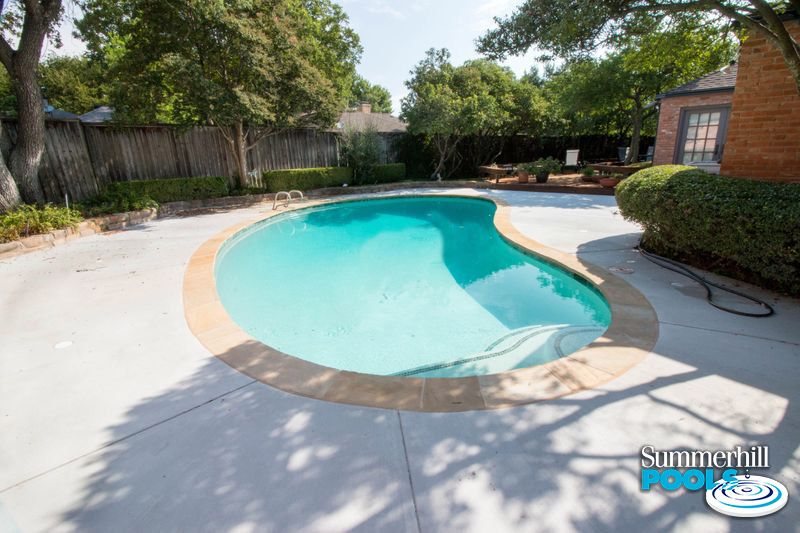 Kidney-shaped pools are well-loved due to their sleek design and asymmetrical shape. Homeowners can expect the following benefits from a kidney-shaped pool:
Tons of customization options when it comes to design
The ability to easily add in water features
Ready to Build Your Dream Backyard Oasis?
Summerhill Pools is well-known across the DFW Metroplex for our designers' passion for creating luxurious pools that meet pool owners' needs. Whether you are looking to give your kids or grandkids a safe place to swim and enjoy their summer vacation or want a pool escape to where you can relax after a long day at work, we've got you covered.
Our pool designers sit down with you to go over your needs. Then, they come up with a custom-built plan to ensure that your needs and desires are met. Once we have your approval on the design, we get to work.
In 8-10 weeks, you will have the perfect backyard getaway. Dive into luxury this summer. Contact our pool-building team today for more information on our kidney-shaped pools or to schedule an appointment with our designers.
More Resources: