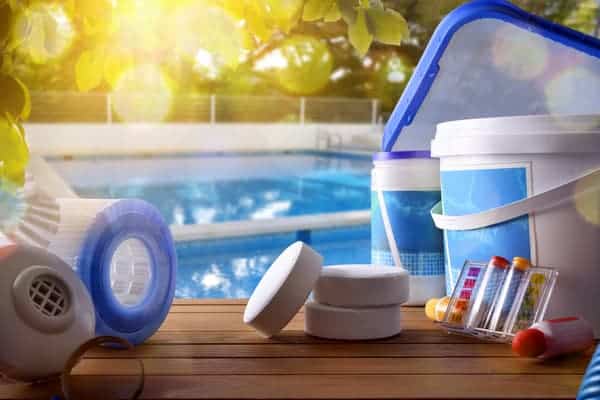 Swimming Pool Services in Dallas, Texas
A swimming pool provides you with many hours of enjoyment, but it's also a big responsibility. Pools require regular care and maintenance to keep them operating safely and properly. Without this care, your pool is at risk of getting damaged or becoming a health hazard. At Summerhill Pools, we provide pool maintenance, repair, and replacement services in Dallas, TX which help keep your pool clean and safe to use all summer long.
Dallas Swimming Pool Maintenance Services
Summerhill Pools has been providing dependable swimming pool maintenance services for Dallas homeowners for more than two decades. Our services are designed to ensure that all pool parts and systems are functioning correctly and do not have any damage. If we do find damage, we'll notify you and wait for you to approve any repairs or replacements before we make them. Our maintenance experts will find problems early so they don't become bigger (and more expensive) problems down the line.
Our technicians perform a wide range of tasks during maintenance visits, such as skimming the pool, cleaning tiles, vacuuming, and balancing the chemicals in the water. These tasks can take up a lot of time when you do them yourself, but our experienced technicians can do them quickly and take that task off your hands.
We offer our pool maintenance services at an affordable price. Keep in mind that paying this low cost on a regular basis is more cost-

effective than having to spend a large amount of money on repairs when minor issues go undetected and turn into big problems down the line. Routine maintenance makes it easy to find these problems early and have them taken care of right away.
Pool Repair and Replacement Services
Having routine maintenance done is an important part of owning a pool, but it doesn't guarantee that your pool will last forever. Pool parts may end up breaking down from normal wear and tear or be damaged during storms or other incidents. When this happens, the experts at Summerhill Pools are here to help. We provide pool repair and replacement services in Dallas and the surrounding areas.
Whether you have a leaking pool filter, a heating system that isn't working, or a clogged pool cleaner, our technicians can quickly find the problem and fix it at your convenience. If bigger repairs are needed, we'll let you know how much it will cost and how quickly we can complete them. If it turns out that repairs aren't the best option, we might recommend replacing broken parts or equipment.
Our technicians use Jandy Products when we need to install new parts, systems, or equipment. You can rest assured that our technicians will replace all parts or equipment with expert care so that you don't run into the same or similar problems anytime soon.
Find Pool Services in Dallas, TX
Your swimming pool was a big investment, so it makes sense that you would only want experts in pool maintenance, repair, and replacement to take care of it. When you need pool services in Dallas, let our experienced professionals at Summerhill Pools help you. Our team can ensure that you receive prompt repairs, timely replacements, or dependable maintenance visits to help your pool stay in top shape.
At Summerhill Pools, we have the equipment, tools, and products needed to provide all of our customers with high-quality service. Contact us to set up your routine maintenance or to request repairs or replacements for your pool. Our goal is to help you enjoy your swimming pool investment for many years to come.
---