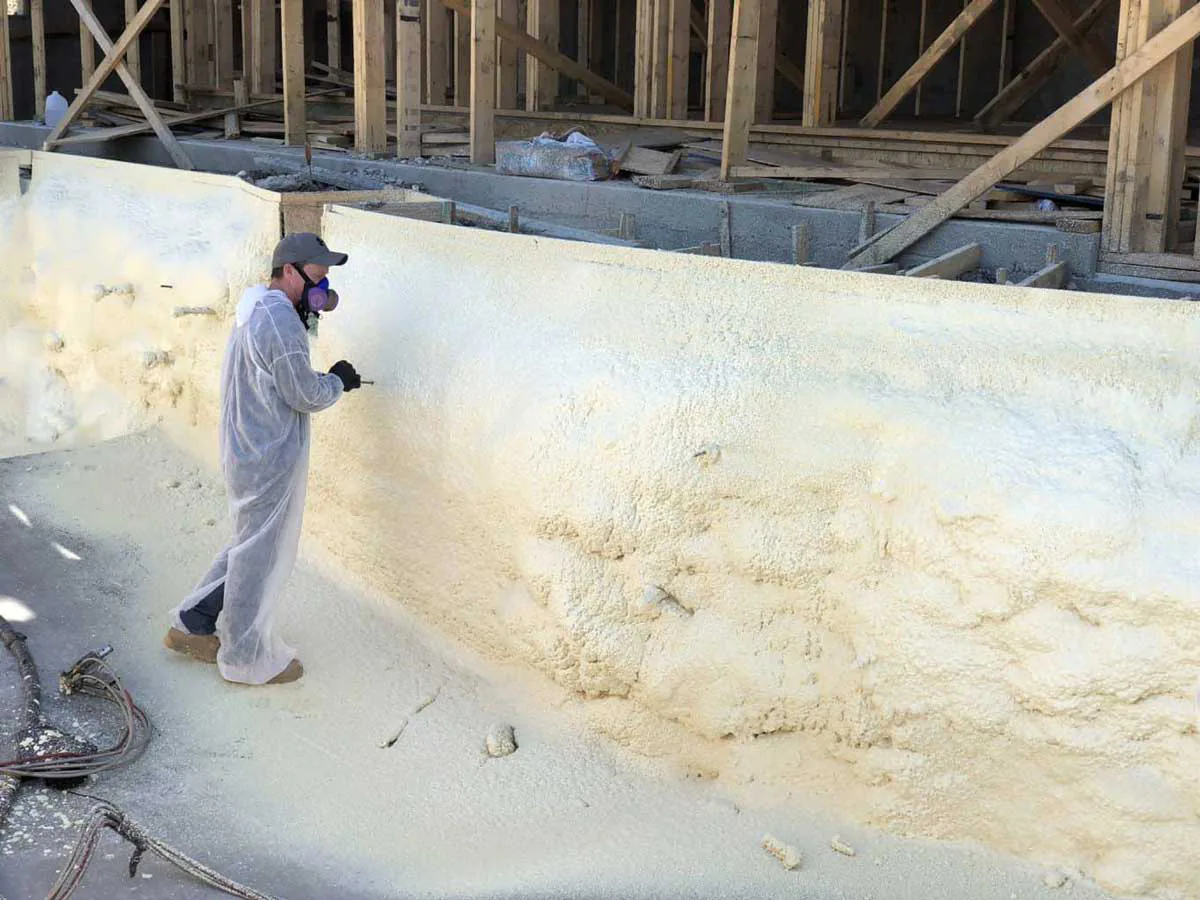 Pool Renovation Frequently Asked Questions
For Dallas homeowners who own a pool, they can all agree that it is the crown jewel of their outdoor living space. It is the place for your family and friends to gather and relax after a long day, or simply the spot for a quiet conversation and a glass of wine. Whatever you use your pool for, time has a way of making your precious gem seem dull and worn down. This is when it is time to invest in a reliable team to help bring life back to your pool through pool renovation.
Summerhill Pool is dedicated to ensuring that your pool is always looking its best and is ready to help you make the most out of your summer. Our team offers comprehensive swimming pool remodeling services such as resurfacing, tile replacement, tile repair, pool deck replacing, or a whole remodel.
We get a lot of questions about our pool renovation services which is why our team has taken the time to create this FAQ guide to give you the answers you are looking for. If you ever have any additional questions or concerns, do reach out to our pool renovation team!
What Should I Be Looking For In a Pool Renovation Team?
One of the biggest challenges that pool owners face when looking for a team to do their pool renovation is sifting through the shady companies or ones that lack the necessary experience to give them the pool they want. Here are some things you should be looking for at the first initial meeting with a potential pool contractor:
Ask Them for References: If the contractor refuses to give you references to check or has no reviews online, this is a huge red flag.
Ask Them About Their Experience: How many years have they been in the trade? Do they have experience working on the type of pool you want?
Are They Members of Any Industry Associations?
Do They Have Photos of Their Previous Works?
Do They Have Insurance? This is extremely important as their insurance will hold them responsible for any accidents on your property instead of you.
Watch Their Behavior: Pay particular attention to how they talk to each other, how they talk to you, and how they treat their space. If anything seems off or comes off as rude, they may not be the best fit for you.
Never Agree to Give a Huge Down Payment After the First Meeting: No respectable pool builder will ask for more than 20% of the final cost for the down payment. If they do this, their business is either suffering or they are looking for more cash flow to pay their employees or subcontractors.
Don't Hire a Pool Company That Is Pressuring You to Sign a Contract After the First Meeting: You have a right to explore your options to ensure that you are finding the best fit for your needs. If a pool company is pressuring you to sign a contract on your first meeting, this is a strong sign that they are not a very reputable company.
How Do I Know When I Need to Replaster My Pool?
There are several signs that can indicate you need to replaster your pool but these are the most common:
It is harder to keep algae from growing into the pits of the plaster.
The plaster is heavily stained.
You can start to see the pool shell from the thinning plaster.
The plaster is popping up in places.
The pool's surface is rough and scratches the skin, bathing suits, or pool cleaner equipment.
How Long Will a Pool Remodel Take?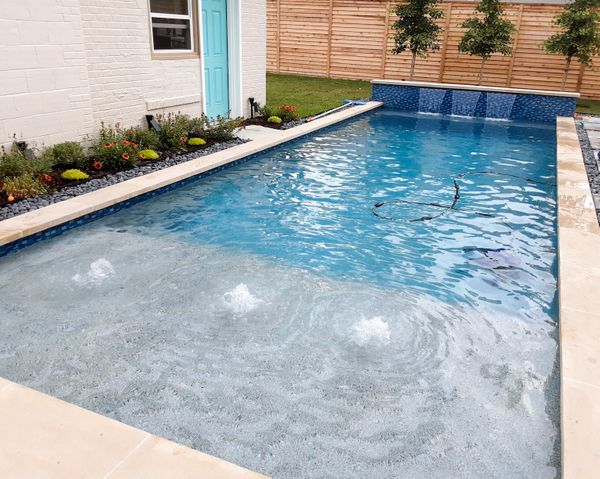 This solely depends on the type and amount of work you need/want to be done on your pool. If you are looking only for a resurfacing job, this can take anywhere between five-ten days to have your pool up and running. Larger projects, like a full remodel or redoing the pool plumbing will add significantly more time to your remodel.

However, our team will go over the timeline of your pool renovation project. You will never be left in the dark about where your pool renovation project is in the process.
Can I Get My Pool Renovated in the Winter?
Yes! The fall and winter are the best time to invest in either a pool renovation or pool remodeling project as this tends to be the slower season for pool builders and can keep costs lower. On top of that, you won't have to worry about missing a single day of pool time during the summer.
The only thing you will want to anticipate, though, is that severe weather, such as extreme dips in temperature or snowstorms (which, even though are rare, can still occur in Texas), may delay the project.
Will I Need to Get a Permit for My Pool Renovation Project?
Yes, you do. The DFW Metroplex has zoning and code of ordinances in place for changes to your home or property, as it can affect the home's overall value. If you live in an HOA area, they will need to know what you are planning to do to your pool. Not to worry though, our team can help you get the proper permits you need.
What Are Some Pool Renovation Projects I Should Consider?
One of the best parts about a pool renovation is that you can update your pool to include some of the newest innovations in pool care and pool aesthetics. These include but are not limited to the following:
Pool Automation: Control the different aspects of your pool such as a pool heater or your pool pump from your smartphone to help make maintenance easier.
Pool Lighting: Update your older pool lights to LEDs to help cut down on costs and keep your pool safer.
Add on a Spa: Give you and your swimmers a comfortable place to unwind after a long day or a nice place to hang out while you watch the kids play.
Automatic Pool Cover: Never worry about your pool being vulnerable to the elements with an automatic pool cover you can control from your smartphone.
Bring Your Pool to the Next Level
If you are ready to renovate your pool and elevate both its technology and aesthetics, you can be assured that your dedicated pool specialists at Summerhill Pools can help! We work hard to bring you the pool of your dreams. Contact our team today for a free consultation or more information on our pool services.