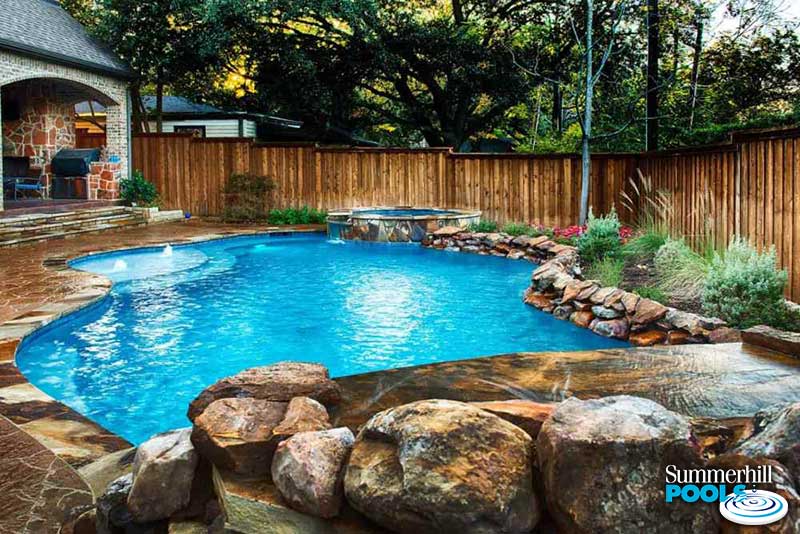 Summerhill Pools
Phone Number: (214) 341-6046
Hours of Operation: Monday through Friday, 8 a.m. to 5 p.m.
Pool Builder in Highland Park
Founded in 1989, Summerhill Pools has helped countless people enhance their summers with incredible pool construction services and other landscape improvements. We are a company you can trust for high-quality pool installations. Not only do we install pools, but we also offer pool maintenance, pool renovation, pool remodeling, and pool repair services.
Summerhill Pools is licensed and has a track record of excellence. Our dedication to our customers has earned us many five-star reviews. We also maintain an A+ rating with the Better Business Bureau.
We look forward to working with you!
Pool Design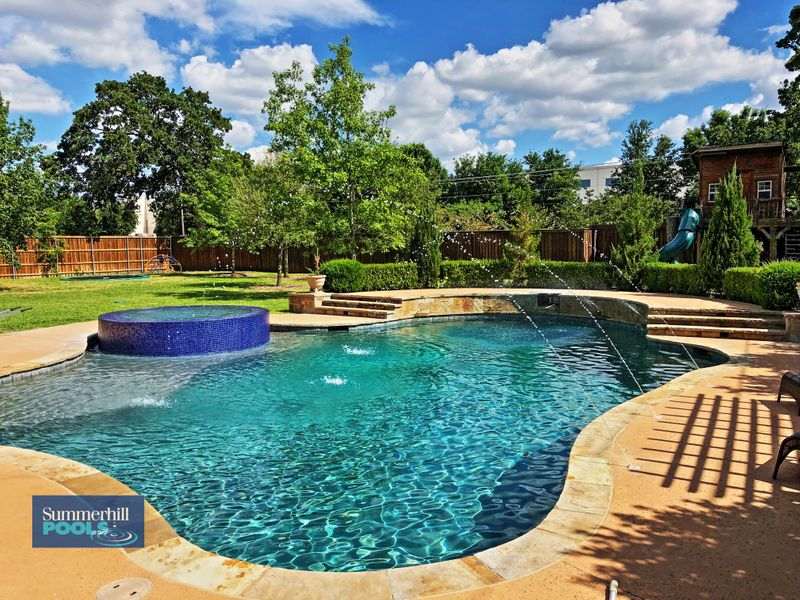 A lot goes into designing a pool, from choosing the size, shape, and depth to selecting water features and planning the look of the surrounding area. Our skilled designers will work to understand your unique vision and create the pool of your dreams while staying within your budget. In addition, our designers use 3D design software so you can visualize what your pool will look like when finished.
Pool Repair
A pool system has many interconnected parts that keep it running efficiently. If something breaks, it can affect other parts of the system, leaving your pool unusable. While you want your system up and running again, working on your pool alone is dangerous and best left to a professional. That's where we can help. Our experts will locate the source of your pool trouble and repair it so you can return to enjoying your pool. We use high-quality parts and pool equipment and can assist with both quick fixes and major repairs.
Pool Remodeling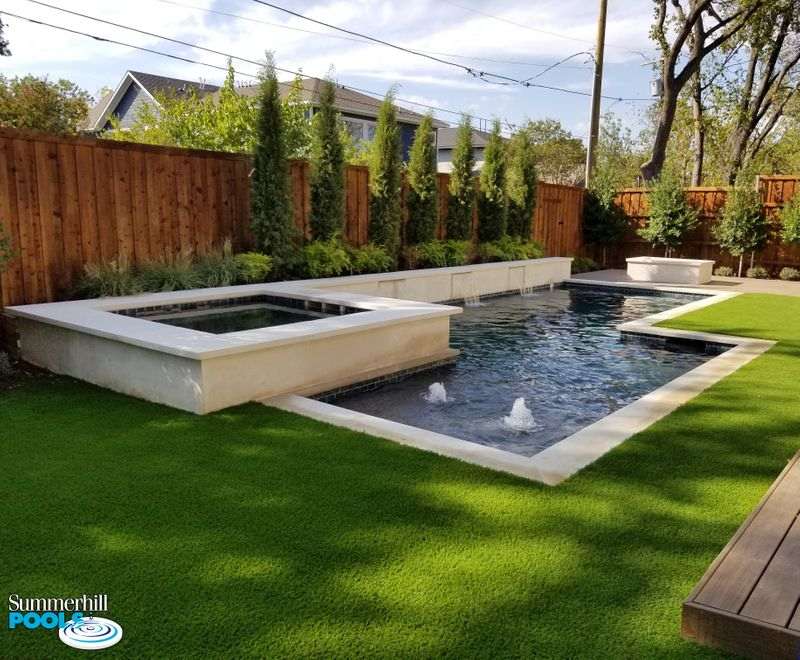 Our team offers various remodeling services to breathe new life into your pool. We have plenty of modification options to suit your needs.
Remodeling your pool is a huge undertaking and should be left to professionals. Some of our pool remodeling services include:
Size changes. Our team can resize your pool to work for you. If you want your pool to be larger, smaller, or adjusted as you remodel your yard, we can help.
Depth renovations. We can make your pool shallower or deeper. You may need a deeper pool if you want to add a diving board or a shallower pool so young children can swim safely.
Energy-efficient changes. Our team can make your pool more energy efficient and environmentally friendly by adding LED lights or a variable-speed pump. These options can even save you money on energy bills. Please note that working with electricity is dangerous and should be handled by professionals.
Water feature installations. Adding water features enhances your pool's visual appeal. We can add waterfalls, water curtains, rain walls, and water arches.
Design feature additions. New design features can improve the look and usability of your pool. Design features include rock slides, tanning ledges, and swim-up bars.
Resources
Our Highland Park swimming pool designers and builders will transform your backyard into a private oasis. Contact us to get started on your luxury dream pool.