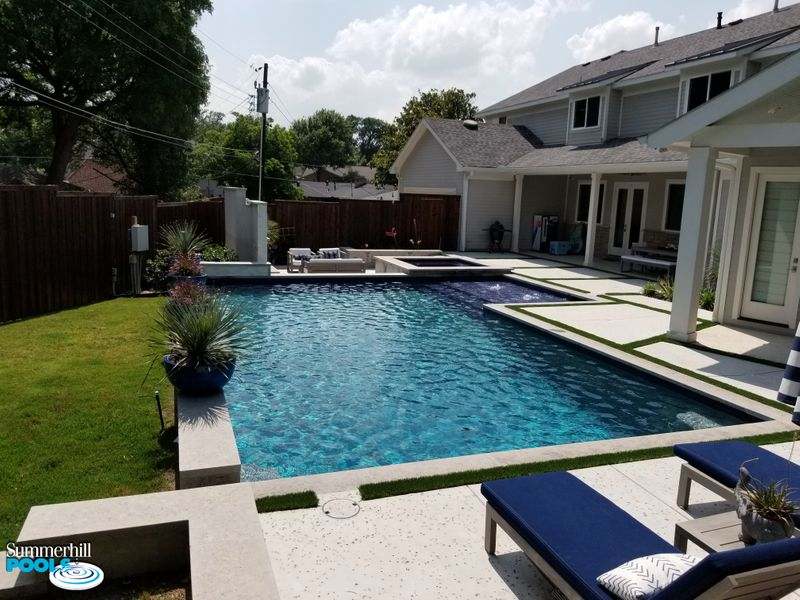 Summerhill Pools
Phone Number: (214) 341-6046
Hours of Operation: Monday to Friday, 8 AM to 5 PM
Plano Residential and Commercial Pool Contractor
Founded in 1989 by Mark McCaffrey, Summerhill Pools designs and builds amazing residential and commercial pools in the greater Dallas-Fort Worth area. Mark McCaffrey got his start in the pool industry back in 1978 cleaning pools, and today he is a leader in the areas of swimming pool construction and renovation. 
Our track record of excellence speaks for itself. Summerhill Pools is licensed and maintains an A+ rating with the Better Business Bureau. We have several financing options available.
We look forward to helping you obtain the pool of your dreams!
Pool Design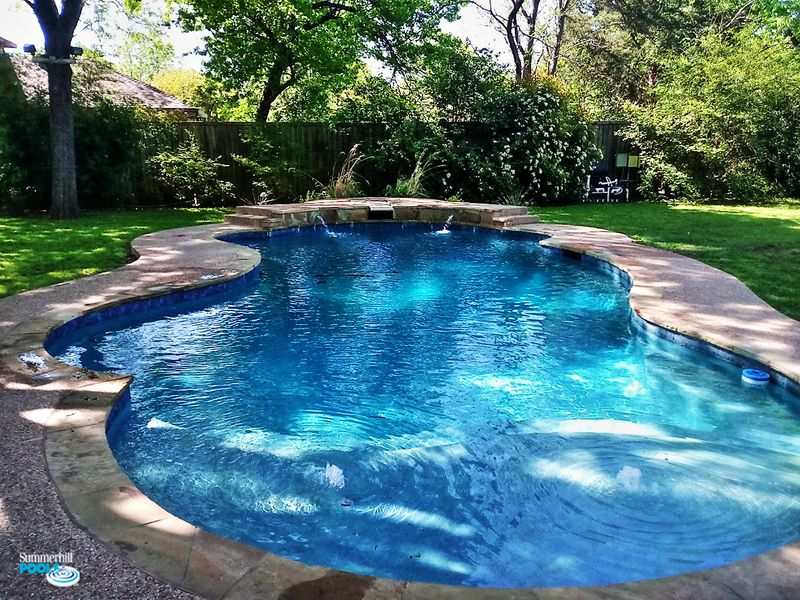 Summerhill Pools offers customers a wide range of options when it comes to pool design. Whether you want a more traditional look or a leading-edge design, our team can make it happen.
Some of the pools we can design include the following:

Infinity pools: Infinity pools create the illusion that the water continues on into the horizon.
Modern/contemporary pools: Whether you want a memorable modern pool with plenty of features and options or an elegant and stylish contemporary pool, we can make it happen.
Freeform pools: Resembling ponds or lakes, freeform pools look like they could exist in nature.
Rectangular and geometric pools: Rectangular pools have been around for decades—and for a good reason! Their timeless design makes them a favorite among many pool owners. Geometric pools feature a variety of designs and shapes.
Pool Remodeling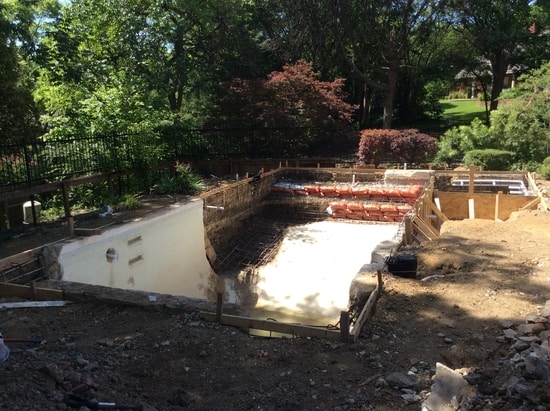 Love your pool but wish it was a little bit different? The experts at Summerhill Pools can renovate your pool the right way to enhance your pool experience. 
When we remodel your pool, we get it done in a timely manner. Our construction crews adhere to strict safety guidelines to make sure your pool remodeling is done correctly.
Some of the pool remodeling services we offer include:
Size changes: Whether you want your pool to be larger or smaller, the experts at Summerhill Pools can help you.
Depth renovation: Our team can increase or decrease the depth of your pool depending on your needs. If you have children, you may want to make your pool more shallow. Please note: children should always be supervised when in a swimming pool.
Energy-efficiency changes: We can give your pool money-saving and environmentally friendly upgrades.
Water features: With water features, we are able to enhance the look of your pool.
Adding or changing lighting: Whether to add beauty to your pool or for increased visibility, we can light up your pool area. Please note: working with electricity around water is dangerous and should only be handled by professionals.
Pool Repairs
Don't miss out on enjoying your pool because something went wrong! If your pool needs inspections or repairs, the experts at Summerhill Pools can help. Whether it is a small job or a major repair, the experts at Summerhill Pools have the knowledge to get the job done.
We offer affordable rates and provide you with an estimate for the cost of the repairs. Please note that the final cost of repairs can go up depending on what is needed to repair your pool.
Pool Replacement Part Services
Over time pool parts get worn out and break down. When this happens, the experts at Summerhill Pools can get it repaired. If we don't have the part with us, we can order it so you can get back to enjoying your pool.
When installing new parts or equipment, we use high-quality Jandy products.
Local Resources and Events for Plano, Texas

Whether you are looking for a new pool, need work done on your current one, or are looking for outdoor living enhancements to your yard, the professionals at Summerhill Pools can help. Contact us to receive a free estimate!