Getting a new pool is an exciting experience. However, it can also be a daunting one because there are so many things to think about. For example, should you get it inground or above ground? What shape? What size? Pools come in a dizzying array of sizes and shapes.
Pool size in particular is a complex topic and can affect how you use your pool. There is no set limit to the sizes available to you, as custom sizes are readily available. In this blog post, Summerhill Pools is here to help make your decision a little easier by offering some suggestions on what size to choose.
As with many things, consulting with a qualified professional is a smart way to decide on the right pool for you.
What Size Should My Pool Be?
From slightly bigger than a hot tub to a pool you can swim laps in, you have many choices available to you as to what size your pool should be. One thing to consider is how many people will be using your new pool. Consider the size of your family and if you will be having people over. Not only do you have to consider the length and width of your pool, but how deep it is as well. Depending on who uses the pool, such as small children or inexperienced swimmers, having too deep of a pool can be dangerous.
While every situation is different, we've included several baselines you can use when selecting the size of your pool.
Backyards with Less Space
Even with a smaller backyard, you may still be able to put in a pool. For example, you can go with a 14-by-25-foot pool. While you won't be swimming laps like in an Olympic pool, you will have room to cool off and relax.
When deciding on pool size, it is important to keep in mind that the space your pool takes up is space you won't be able to use for other things in your yard. Certain pools lend themselves well to use in smaller yards. For example, a rectangular pool can be positioned on the back of a property to maximize the usage of space. Another way to save space with a pool is consolidation. If you want a pool and a spa, a pool builder can combine those elements by making a pool with a built-in spa.
Families Consisting of Five or Fewer People
For families of five or fewer, think about a 16-by-32-foot pool. Bean-shaped, kidney-shaped, and freeform pools all work great for this size, and can add a bit of character to any backyard. 
Families Consisting of Six to Eight People
For a six to eight-person family, an 18-by-36-foot pool works well. For this size, rectangular pools are an excellent choice.
Surroundings
When creating your pool, it is important to think about how it will affect the area around it. As chlorinated water is frequently splashed outside of your pool, you need to think about what you don't want water splashing on. Be sure to watch out for potential electrical hazards. A qualified pool builder can help you decide where your pool should go.
Avoiding Property Lines
With pools, you generally don't want them to go against your property line. This can lead to conflicts with neighbors, such as with splashing water going into their yard. If your yard is fenced in, you can position a pool closer to the property line with less risk of conflict. A fence helps set firm boundary lines between the pool and a neighboring property.
Giving your House and Buildings Space
As with property lines, you'll generally want to avoid positioning your pool too close to your home. The splashing of water can damage walls and the foundations of buildings.
Patio Space
When determining pool size, it is important to think about what size, if any, you want your patio to be. The size of a patio can dictate how you spend time outside the pool.
Purpose of the Pool
How you will use your pool can play a big part in how big your pool needs to be. If you want a place to cool off in summer, you may not need as big of a pool as someone who wants to swim laps.
If you plan on diving, you must ensure that your pool is deep enough to handle it. Diving into a shallow pool can result in severe injuries and even death. Work with a reputable pool builder to determine the depth of your pool should you decide to dive into it or add a diving board.
Budget
Your budget can be a major factor in the size of your pool. The cost will also be affected by what features you add to your pool. Prices on materials are prone to fluctuation, and where you live also plays a role in how much things cost. Other variables, such as what materials are used and if the pool is inground or above ground, will also affect the cost of your pool. Ultimately, a pool should be a place to relax, not a source of financial uncertainty.
You should not only take into account the initial cost of building the pool but the continuing maintenance costs as well, such as chemicals, water testing, and, if applicable, professional cleaning. Larger pools will lead to higher maintenance costs. As with initial construction, the size of your pool can also affect your maintenance costs.
New Pool Construction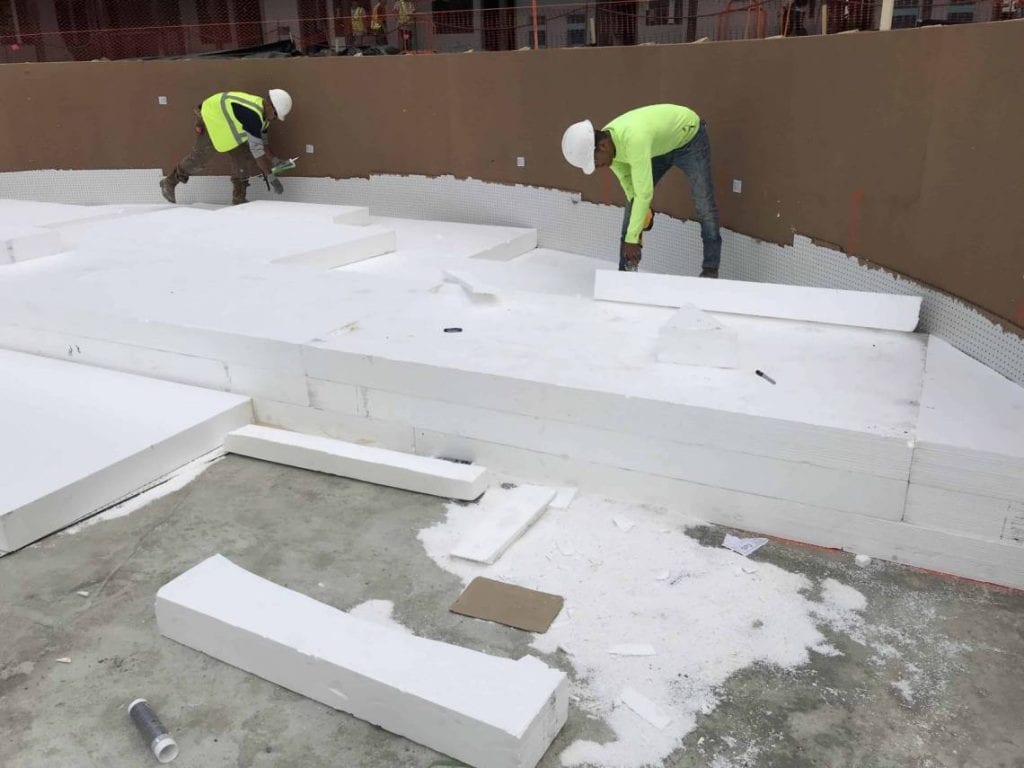 Whatever size pool you decide to go with, you should work with a qualified pool builder to do the job right. If you're in the Dallas, Texas area, Summerhill Pools can help make your dreams a reality. We can work with you to help you determine the best pool for your unique situation.
Since 1989, we've been helping people realize their pool dreams. Whether residential or commercial, we can create a variety of pools, from the classic rectangular design to freeform and even breathtaking infinity pools. We proudly maintain an A+ rating from the Better Business Bureau. From design and construction to renovations, our team looks forward to working with you.