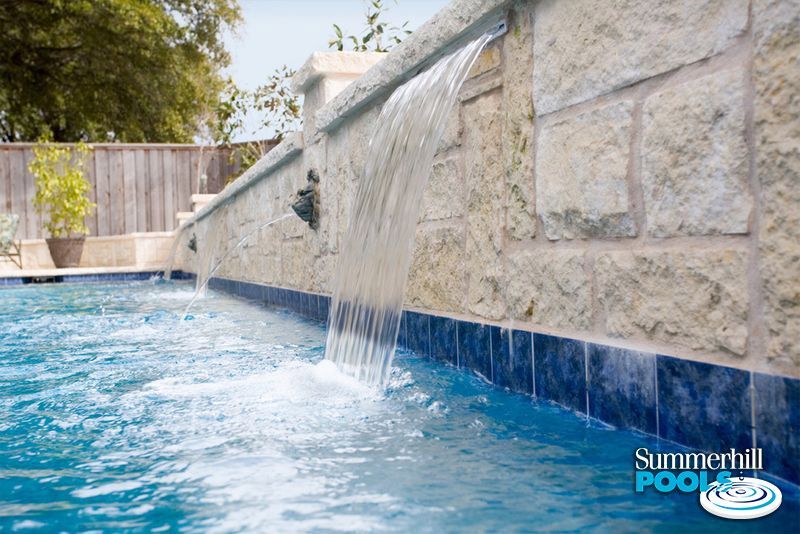 Around the DFW area and the United States, pools are a popular hang out in the hot summer months. Pool owners take a lot of pride in their swimming pool, as it adds a beautiful spot for family and friends to get together and build memories. If one of your friends or family members own a pool and you have been struggling with the perfect gift idea for them, why not consider one of these snazzy pool gifts?
Personalized Swimming Pool Decor
A personal touch goes a long way. Invest in a swimmer ornament with the individual's name on it. Create a pool tic-tac-toe board using the individual's laminated pictures as the Xs and Os. Create a personalized buoy with your friends or family member's last name and the year he or she built the pool. Your loved one will get a kick out of the personalized decor and think of you when using it.
Floating Loungers
Nothing feels better than the warm sun on your face and floating on the cool waters of your very own pool. Your loved one will be thrilled to unwrap his or her very own floating lounger. Some of them come complete with a cup holder, a mesh pillow to rest one's head, and some come in bigger sizes to allow a second person to relax. Choose from a variety of colors, sizes, and styles to find the perfect gift!
Floating Speakers
Music speaks to everyone's soul and can help liven up a party. Unfortunately, most electronics do not fare well near a pool, due to the risk of getting wet. Thankfully, innovations in modern technology have given pool owners an answer to this problem — floating and waterproof speakers. Gift your loved one endless musical possibilities with a floating speaker. Waterproof speakers can also be used in a bathroom or the beach, allowing one to take tunes to the water anywhere.
Waterproof Cellphone Case
Also, consider gifting a waterproof phone case. Since most electronics are connected through Bluetooth, it is quite likely that your loved one's phone will be constantly by the pool. Reduce the risk of his or her phone being damaged by investing in a hardy waterproof phone case. They can take their phone close to the water without fear, change the song when their hands are wet, and even take a selfie underwater.
Pool Games
Pool games are a great way to make exercising and pool parties ten times more exciting. A floating basketball hoop, pool tic-tac-toe set, a torpedo to chase around the pool, or even water guns can make countless hours of memories for your loved one.
Floating Water Cooler
Ever hear your friend or family member complaining about wanting a cool drink but not being willing to get out of the pool to get it? There is an answer to that! Floating pool coolers help keep your drinks cold and accessible. Depending on the brand, these hardy coolers can keep your drinks cold for hours!
Microfiber Towels
Beach towels are perfect for wrapping up a nice dip in the pool. However, after one or two uses, they can hold water and be quite unpleasant. Thankfully, microfiber towels eliminate this problem. They are soft and quick-drying, meaning that the next time you pick it up to use it, it won't be soaking wet.
The ShowStopper
If you are truly looking to impress your family this season, invest in a new pool by Summerhill Pools. Whether brand new or remodeled, we can build to fit your family's needs and personal style. Your family can enjoy a lifetime of fond memories built from their new pool! Show up Santa Claus this season and invest in a high-quality pool from Summerhill Pools today! Contact us today for more information and to get answers to any questions you may have about our pools.