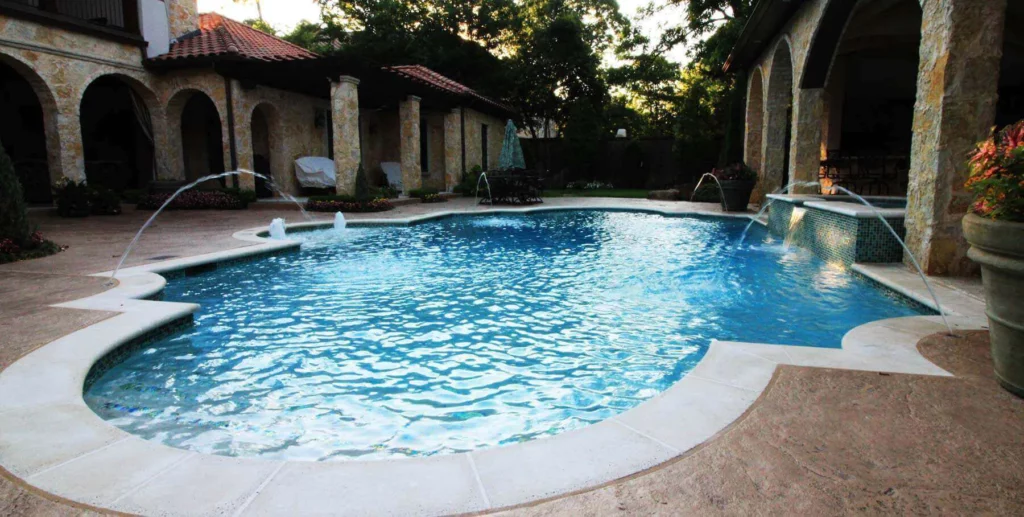 Too often, you'll finally get around to getting that pool upgrade you've been dreaming about when it warms up, and by the time it's actually ready to use, the warm season has already passed.
If you get started on them now, though, they'll be ready for you to enjoy all summer long next year and for many years to come.
Here are some of the pool upgrades you should consider to get the most out of your pool.
Upgrade Your Pool Pump to a Variable-Speed Model
Variable pool pumps are a lot more efficient than older models. Upgrading your pool pump will help you maximize savings, allowing you to see a return on your investment quickly. Specifically, variable speed pumps can save you as much as 90% on your energy savings as compared to a traditional pump.
They do this by using a magnet-based motor to reduce energy consumption. As a bonus, this type of motor also results in reduced noise.
Another functional benefit of variable speed pumps is that they have adjustable settings, allowing you to control the speed of the pump to run only as hard as you need it to. Some even come with automatic timers so that the system can adjust the pump's speed automatically.
The adjustable speed settings also help cut down on the wear and tear on your pump, extending its lifespan and saving you even more money in the long run on repairs and replacements.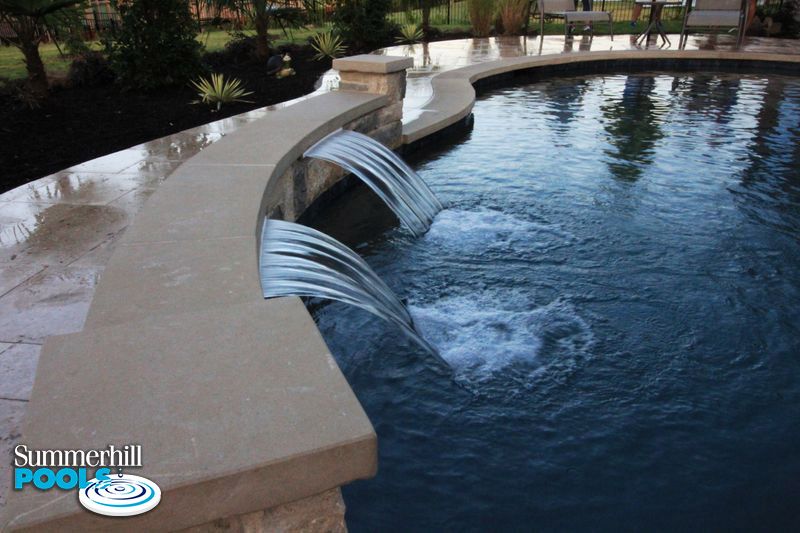 Invest in a Heat Pump/Chiller
A heat pump can keep your pool's water warmer, allowing you to enjoy a longer pool season. It can also keep your pool cooler during the summer by moving the heat out.
Newer heat pumps are more energy-efficient and eco-friendly, making them an especially enticing upgrade. 
Invest in Routine Pool Maintenance
Keeping your pool's filter, pump, water, and surface cared for during the year can be a lot of work, but it is important for the health of your pool and the health of anyone who uses your pool.
Investing in routine maintenance can help save you time and ensure that your pool is always in top shape. Spend less time caring for your pool and more time enjoying it by hiring an expert to handle the less fun tasks of balancing chemicals and keeping your pool clean.
Automate Your Pool Where you Can
Automated pool systems are the newest advancements in the pool industry, and they can dramatically improve your pool's performance and health. Items that can be automated on your pool include:
Heating system
Pump
Filter system
Automating these items can give you the ability to control and track your pool's health by using an app on your cell phone, so you can keep track of everything at your fingertips.
Invest In Pool-Friendly Landscaping
Pool-friendly landscaping can not only add to the general ambiance of your pool but also have real functional benefits. For example, wind-breaking trees or shrubs can lower heat loss and cut down on pool evaporation. Pergolas or even a hardscape wall can be used for the same purpose.
To reduce the potential for debris making its way into your pool, consider having a rock garden around the pool instead of flower beds or even grass. That way, you won't have to worry about wilting foliage making its way into your pristine waters.
Which Upgrades Would Be Best For Your Pool? Let Our Experts Help!
Choosing the best combination of upgrades to realize your goals and preserve your wallet when you have so many great options to choose from. Our team of Summerhill Pool experts has the experience and skills to help you figure out what you need to achieve your dream pool.
After we've worked with you to develop a plan to realize your vision, we'll faithfully execute it to ensure your pool ends up as everything you wanted and more. Call us and get started today so that you can enjoy your upgraded pool all summer long!
More Resources: