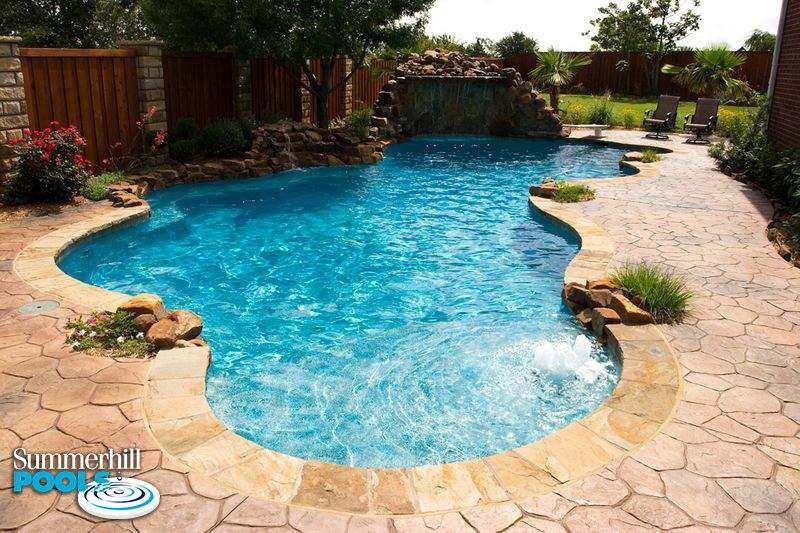 As we wave goodbye to summertime and decorate our homes for the upcoming winter holidays, don't forget to pay attention to your pool. It needs maintenance, just like the rest of your home, to get it prepared for the winter. Cleaning your pool, checking the equipment, and balancing the water can ensure that your pool is ready when summer comes back around! Keep your pool healthy and your wallet safe by following these preparation steps, courtesy of the experts at Summerhill Pools.
Clean and Remove Debris
Summer and fall can leave your pool a little messy. Leaves, debris from the yard, and pool toys should be removed from your pool first to ensure that nothing sinks to the bottom. If you skip this step, you run the risk of staining the bottom of your pool.
After you remove the debris from your pool, make sure you check the skimmer, pump basket, and filters for debris. Thoroughly clean these materials to avoid building clogs. This will help increase the lifespan of your pool equipment and keep you from having to replace it when it is time to use your pool again.
Inspect All of the Pool Equipment
It is essential that you check all of your pool equipment. In order to keep your pool healthy, make sure that the pump, filter, and chlorinator are properly functioning. Run these at least four hours a day during the fall and winter to prevent the growth of harmful bacteria. Pay particular attention to your pool's pump.
Cleaning Your Filter
Take your filter apart, clean thoroughly, and inspect for any tears or damage.  When you get it put back together make sure it is running properly with no air leaks
Balance the Water and Add a Phosphate Remover
Balancing the water in preparation for the fall and winter months ensures that your pool is not a buffet for algae. Algae feed off of dirt and grime that can grow in your pool. A balanced pool keeps the water clean of filth and discourages the growth of algae. Adding in a phosphate remover will protect against algae by eliminating its food source, making your pool an unfavorable environment.
Cover Your Pool
Covering your pool helps protect it from the changing elements and evaporation. It also shields your pool from debris, reducing the need for skimming and vacuuming. No one likes standing out in the cold to vacuum or skim their pool, so investing in a pool cover, if you don't already have one, is a huge help.
Basic Maintenance
Even after you put your pool to rest for the fall and winter, it will still require basic pool maintenance. Check the water chemistry and the filter gauge once per week and adjust as needed. This helps keep your pool nice and strong, ensuring that it is ready for use when summer rolls back in.
Fall and Winter Preparation Experts
Your pool needs protection and maintenance to keep it healthy through the winter. Performing these tips will prevent algae or debris build-up in the filters or pump. If you would like the ultimate protection for your pool, the experts at Summerhill Pools are happy to help get your pool ready for the cold season so you can enjoy the holidays. Contact us today to set up an appointment or for more information on our pool services.