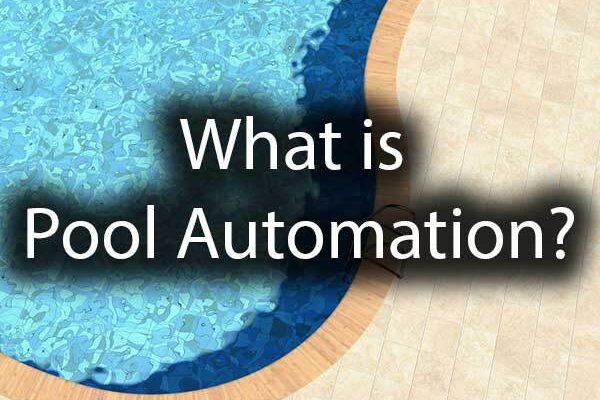 Advancements in technology have improved our lives. From garage door remote controls to voice-activated televisions and phone-controlled activated security cameras and light switches, the world of possibilities has opened up for convenience. Your swimming pool maintenance equipment can also be automated. This month, we are diving into pool automation so you can decide if it's right for your pool.
What Is a Pool Automation System?
Pool automation system allows you to control your pool's maintenance functions, such as the pump, water features, or heater, with just the push of a button. Typically, you would have to turn on each pool function individually. From the pool pump to the special water features, homeowners with complex pool features can benefit the most from a pool automation system.
How Does It Work?
A pool automation system uses a remote control panel that allows you to access all of your pool's features in one place. Using actuators and relays, the control panel (through your phone or a virtual assistant like Alexa), sends signals to your pool's equipment to operate how instructed. Usually, this is used to turn on pool pumps, but it can also include lights, water features, and even a pool heater.
Do I Have to Use My Phone or a Virtual Assistant?
No! In some areas in the city or country where a wifi signal may not be as strong due to traffic or lack of service, pool automation systems can be controlled through a remote. These remotes are designed to be closer to the household, saving you the trip of going outside to turn everything on.
Can It Adjust My Pool's Chemistry?
Remember, a pool automation system was designed to allow you to work smarter, not harder. However, important pool maintenance, such as checking and adjusting your pool's chemistry levels, will still need to be done. There are some pool automation systems on the market that do allow for the water chemistry to be controlled but it is still a good practice to double-check it for yourself. Think of your pool automation system as a remote control light switch. You will still have to replace your light bulbs once they go out but if you are sitting in your room and want to turn the lights off, you don't have to get out of bed to do it. If you are out and about and what to turn your pool's filter or heater on, your automation system will allow you to do it!
If you want a more convenient and thorough pool cleaning, contact your trusted pool company to provide you with exceptional pool maintenance services. Your pool will always be ready for you to dive right in!
How Much Will Pool Automation Cost Me?
When it comes to unique pool features, pool automation is actually quite affordable. Cost depends on various factors:
How big is your pool?
How much equipment needs to be automated?
Is there a spa attached to your pool?
What type of automation system are you investing in?
Will it be controlled through your phone or a remote?
With all this considered, automation systems can cost a homeowner anywhere from $2.700 to $4,000. However, while that may sound expensive at first, these systems have been shown to help improve pool energy efficiency by up to 70%. Also, they are upgradeable, which means that when new advancements come, you don't have to pay for an all-new system.
Is It Right for Your Pool?
Pool automation systems are cool but they may not be right for everyone. They are a really good investment for individuals whose pools are full of different features. However, if your pool is your classic filter-and-pump pool, then you may not have a need for it. The important question to ask is, "Will this make my life easier?" If the answer is "yes," then it would be a good investment for you, but if it is "no," then you may want to spend those funds on something else.
Creating Your Dream Pool
Whether you are looking for a brand new pool, want to automate your existing one, or are looking for a pool remodel, Summerhill Pools has the answers! Our design and installation team knows what makes a gorgeous and inviting pool and can help you create the perfect oasis for your home. Contact our team today for an estimate or to answer any questions you may have. When it comes to pool maintenance and builds, no one does it better than Summerhill Pools.