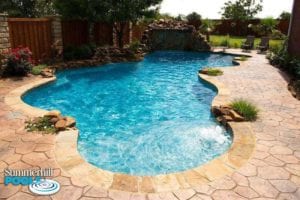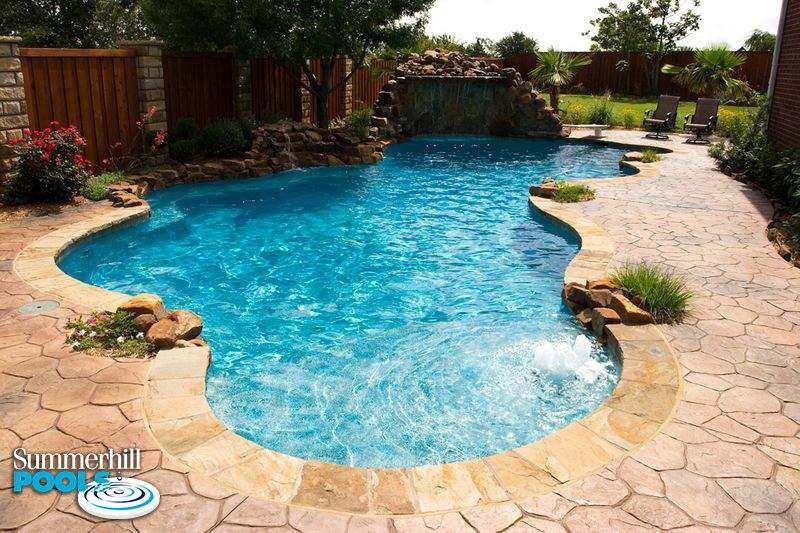 Thinking about renovating your pool? If so, then there are some things you should know before you get started with this major project. At Summerhill Pools, we have the experience, resources, and expertise needed to make your pool remodeling project a successful and cost-effective one. Likewise, our knowledgeable team has some tips and information to share on preparing for a pool remodel.
Signs You Need to Renovate Your Pool
Not sure whether your pool could benefit from a renovation or remodeling project? There are a few "signs" to watch out for that could indicate the need for a refresh.
For starters, if there are any mechanical or structural issues with your pool, then you could probably benefit from a remodel. Some common examples of issues that can be resolved as part of a remodeling project include leaks and outdated equipment (such as drains, filtration systems, and/or pump systems).
You may also want to remodel your pool if you want to change how it looks or even make it deeper. The same applies if your pool's stairs, railings, or walls are looking a little dated.
You Need to Know What is Possible During a Pool Remodel
What does a pool remodel entail, anyway? There are plenty of possibilities to consider.
Adding a New Spa Area
Many people who remodel their pools are looking to make their pool areas more enjoyable to use. One great way to do this is to add a spa area to the pool itself. This could include the addition of a hot tub, sauna, or similar equipment. New spa equipment can help you make the most of your swimming area, while also providing you and your loved ones with a place to relax and unwind after a long swim. And of course, spas can have a therapeutic effect on your senses as well.
Changing the Shape of Your Pool
A pool remodeling project can also make it possible to change the overall shape of your pool to better suit your landscape. While reshaping a pool, some people may choose to increase or decrease the overall size of the pool's footprint, as well.
Making your pool larger can give you more room to add the features you've always wanted, whereas shrinking the size of your pool may free up space for other things in your yard (like that outdoor kitchen or new patio).
Adding Decorative Tiles
You might also consider transforming the overall look and feel of your pool by removing old tiles and investing in new ones. Currently, for example, mosaic tiles are very popular options because they can create a truly unique look, while being cost-effective and durable. No matter what kind of look you're going for, there are plenty of tile options available to you.
Adding in Water Features
Adding water features as part of your pool remodel can take your experience to new heights. Consider the following water feature ideas:
waterfalls

scuppers

water slides
Improving Your Pool's Lighting
Not only is pool lighting important for overall safety, but the right lighting can add some nice ambiance to your pool area as well. A new lighting system can come with great features, like the ability to control the color and even the intensity of your lights remotely. Meanwhile, proper pool lighting provides swimmers with the light they need to see the edges of the pool, especially when swimming at night.
The Best Time to Remodel Your Pool
Not sure when to take on a pool remodeling project? For most pool owners, the fall and winter months are ideal. This will give you the time you need to work on your pool when it is otherwise not in use. From there, your project should be completed in enough time to reopen your pool in the spring and have it ready to enjoy by the time summer rolls back around.
The Benefits of Remodeling Your Pool
There are many advantages to renovating your swimming pool, beginning with safety. With a remodel, you can make sure everything about your pool is up-to-date and that the walls/floor of your pool are smooth. This, in turn, can give you added peace of mind.
And while a pool remodeling project will cost some money up-front, the reality is that this type of project can save you money in the long run by increasing the lifespan of your pool and saving you from costly repairs later on. And of course, if you update your pool equipment as part of your remodeling project, you may also reap the money-saving benefits of greater energy efficiency.
You Need an Experienced Team
As tempting as it may be to tackle a pool remodeling project yourself, the reality is that it takes a lot of skill and knowledge to safely work on a pool. Without the right tools and experience, you risk damaging your pool and costing yourself a lot more money in the long run.
Looking for guidance with your pool remodel? Summerhill Pools has you covered! Contact us today to request a quote!