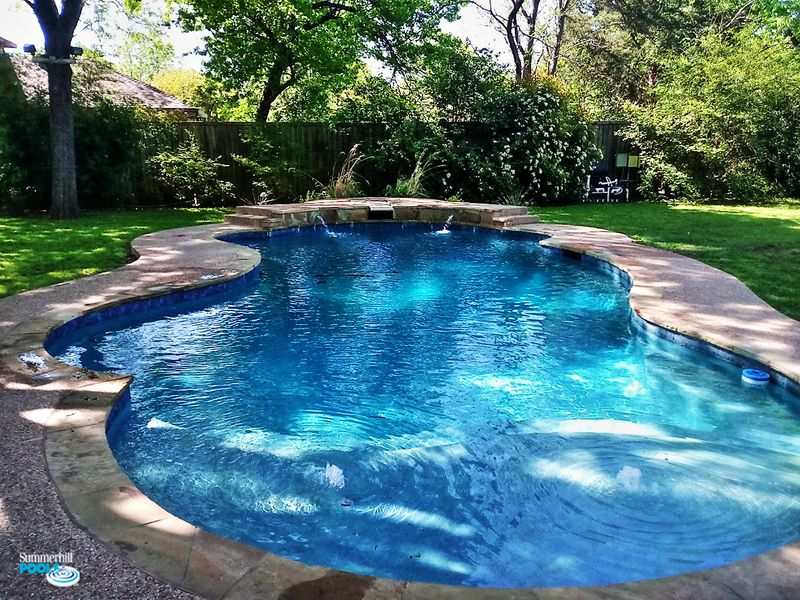 When temperatures go up, so does the desire to have a swimming pool. If you don't have a pool during the summertime in Dallas, you probably wish you did. There are many designs and features available for swimming pools. It might seem overwhelming trying to pick the right ones. In this blog post, Summerhill Pools highlights 10 different pool designs and features that can be integrated into pools. We hope to provide some inspiration for your swimming pool.
As a lot goes into swimming pool construction, it is best to have it done by a reputable pool company.
Narrow Pool Designs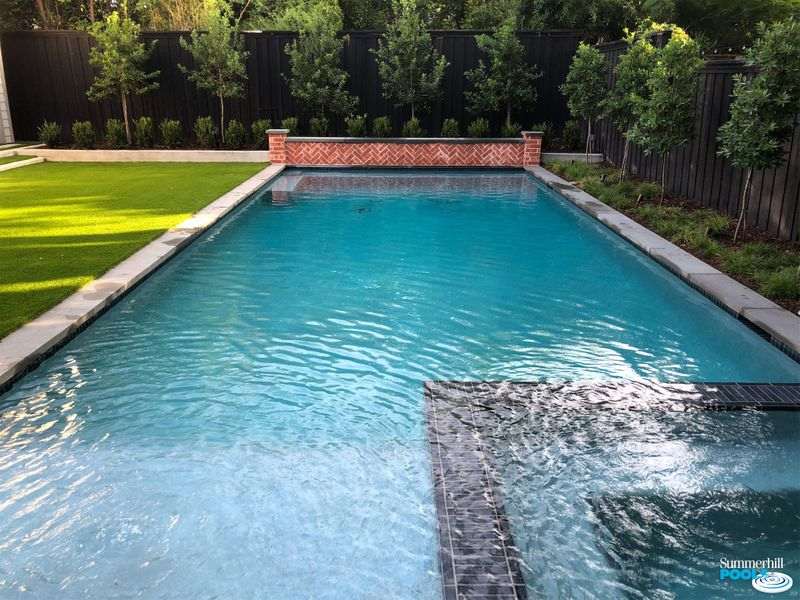 A narrow pool, also known as a lap pool, works well in areas without much space. Depending on their size, lap pools also work well for exercising.
Built-In Bar
A built-in bar, or swim-up bar, is generally a counter or bar at a pool's edge with submerged seating or barstools that enable swimmers to use the bar without getting out of the pool. It is a great place to relax.
Built-In Seating
Built-in seating for a pool can be done in a number of ways. In the following section, we'll highlight a few ways seating can be integrated into your pool.
Benches
Benches can be positioned on the perimeters of pools to offer users a great place to relax with a built-in backrest. Some bench backrests can be angled back to allow users the ability to recline.
Bar Stools
Bar stools positioned in the water at the edge of a pool provide pool users with an excellent place to enjoy a poolside bar or just relax with friends.
Bench-Stair Combination
If pool stairs have an extended design, they can double as a bench seating area.
Tanning Ledge
A tanning ledge enables you to soak up the sun while partially submerged in water. Don't forget the sunscreen!
Splash Pad
A splash pad can be positioned next to a pool, adding fun and excitement that kids and adults will love. It is also a great way to cool off. There are several different types of splash pads available.
Water Slide
A water slide is a great way to add fun and excitement to your pool. Please note that your pool must be a certain size to accommodate a water slide safely. Depending on the slide's design and the material used, it can be made to blend in with the look of your pool.
Natural Stone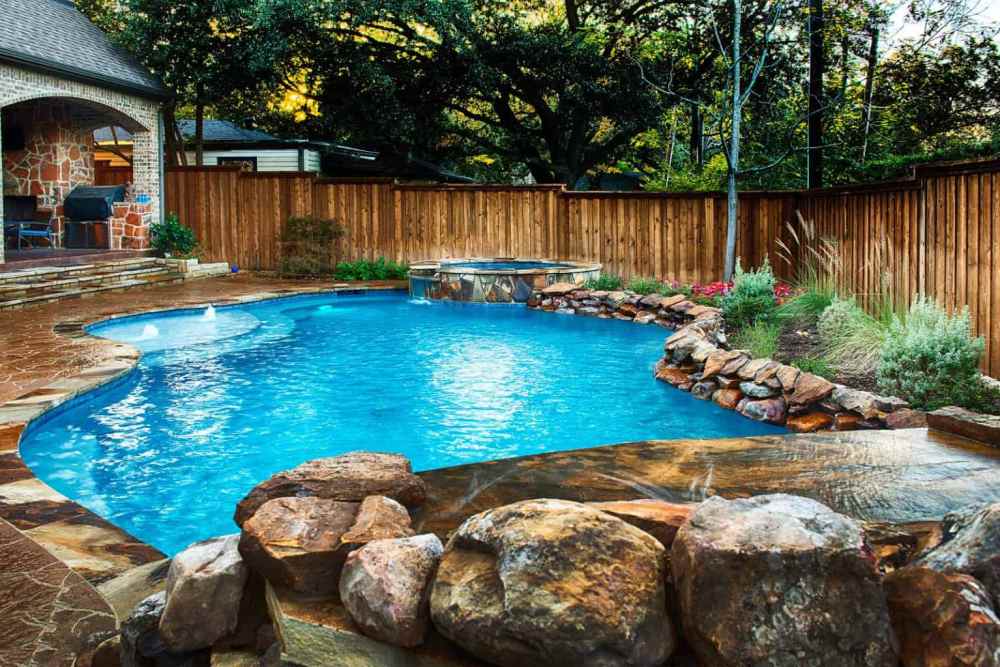 The space surrounding your swimming pool has a significant impact on its look and feel. The right natural stone is an excellent surface for the area around your pool. There are multiple types of natural stone available.
Fountains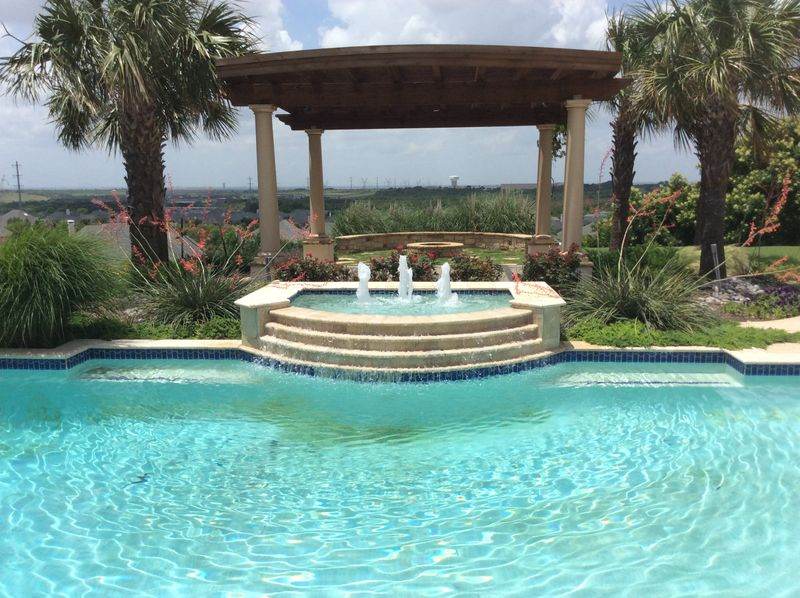 A fountain is a great way to give your pool a luxurious touch. There are a number of fountain types you can add to your pool. A pool fountain also helps keep pool water in circulation and makes a noise that can help block out other sounds.
Cascading Waterfalls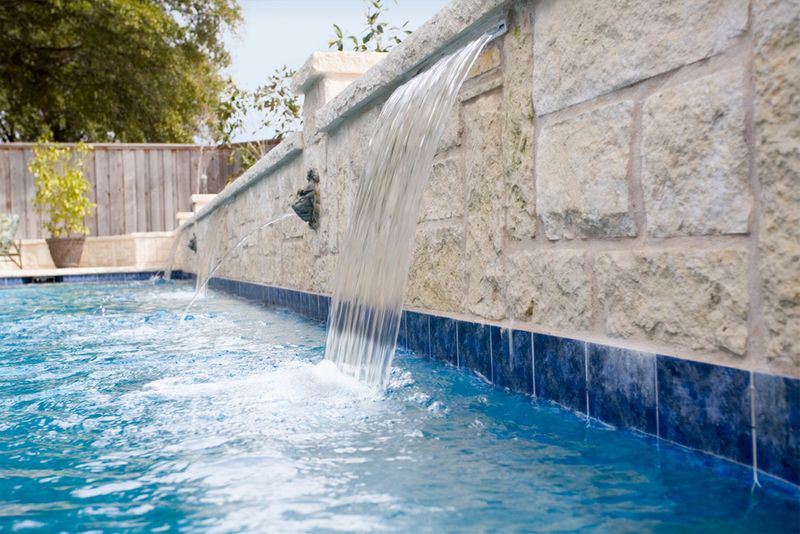 A cascading waterfall, also known as a sheer descent waterfall, can be placed in a raised wall near a pool or on the side of an inground pool. The result is an attractive feature that also makes a soothing sound.
Infinity Pool Designs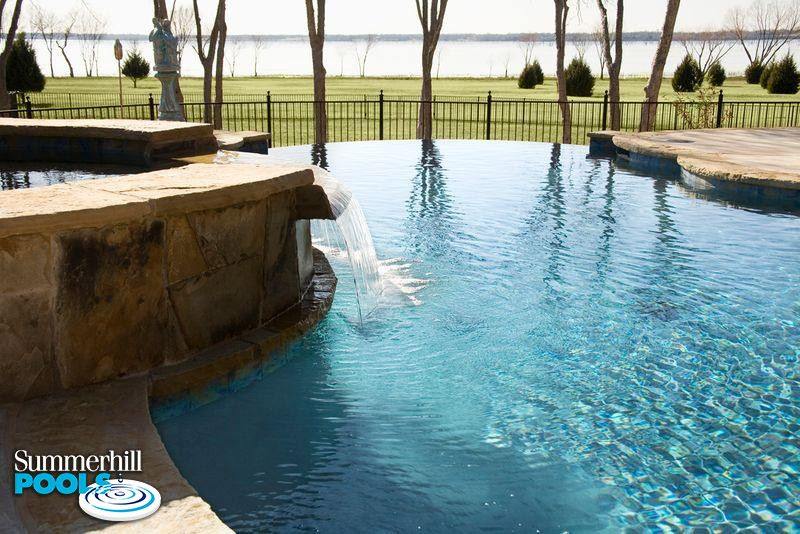 An infinity pool, also known as a vanishing edge or zero edge pool, creates the illusion that its waters disappear into the horizon. It can give the impression that your pool is a vast ocean.
Kidney Pool Design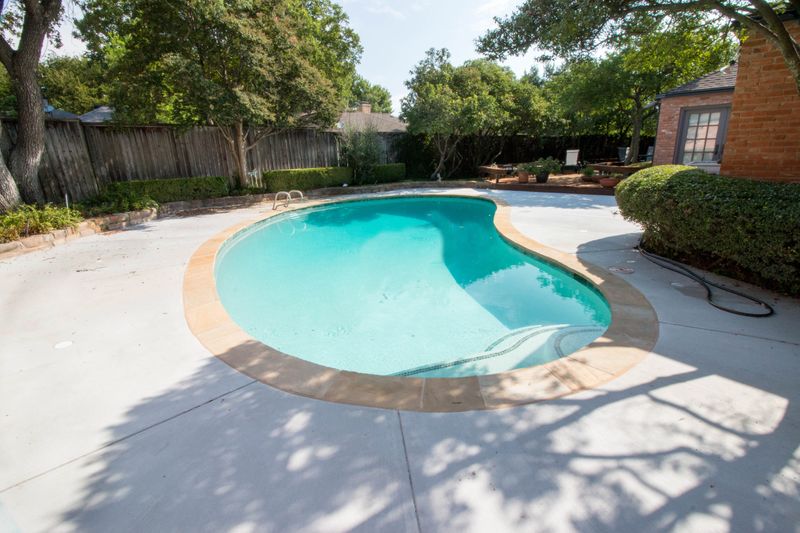 A kidney pool features soft edges that enable it to blend into a landscape. Given its shape, it is not ideal for swimming laps.
Dallas Pool Construction
If this blog has inspired you to get your own swimming pool to beat the Dallas, Texas, summertime heat, the pool experts at Summerhill Pools can help. Since 1989, we've been providing homeowners with outstanding pool service. Whether it's a new pool, a pool remodel, or the creation of gorgeous outdoor living spaces, we've got you covered.
Contact us for a free pool estimate!
Additional Resources